What are the symptoms of corona virus, how does it affect the human body? Here are the ways to protect against the corona virus…
corona virus began to research ways to protect citizens after the increase in cases in Turkey. Stating that the total number of patients with the new diagnoses was 47, Minister Koca said, "All of the last 29 cases are directly or indirectly in contact with the USA, the Middle East and Europe, 3 of them returned from Umrah. The contact abroad will continue to be a risk." So what are the symptoms of the corona virus? Here are the ways of protection described by the Ministry of Health …
HOW TO PROTECT THE CORONA VIRUS?
* Recommendations to reduce the risk of transmission of acute respiratory infections also apply to the new corona virus infection.
* During coughing or sneezing, mouth and nose should be covered with a disposable wipe, if there is no wipe, the inside of the elbow should be used.
* Handshaking and hugging should be avoided.
* Avoid crowded environments as much as possible.
* Mouth, nose and eyes should not be touched with dirty hands.
* Hand hygiene should be given importance. Hands should be washed with soap and water for at least 20 seconds, and alcohol-free hand antiseptics should be used in the absence of soap and water.
* Closed areas, especially classes and workplaces, should be frequently ventilated.
* To strengthen the immune system, it should be balanced and healthy. Foods should be washed thoroughly before consumption.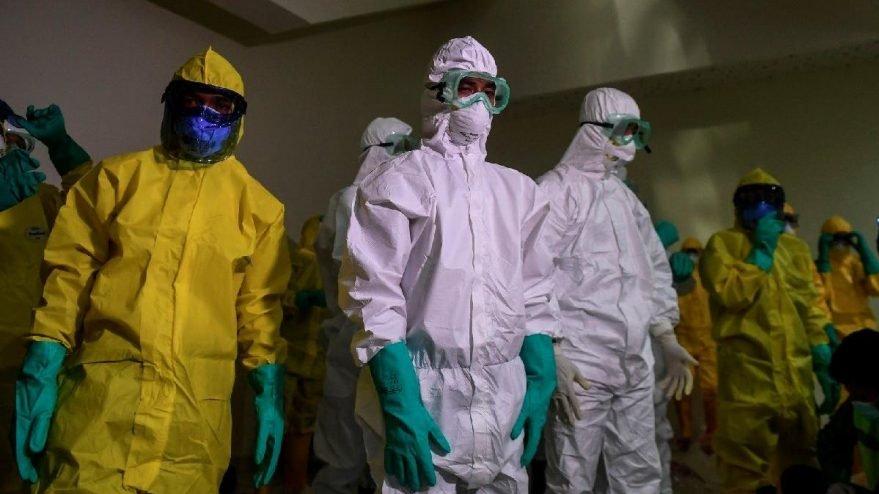 WHY CORONA VIRUS IS DEADLY?
Physiology and Experimental Medicine Specialist Associate Professor Oytun Erbaş explained why he was fatal; "The protein that the virus holds in the lung is ACE / 2 protein. This protein prevents the lung from inflaming and collecting water. The virus adhering to ACE / 2 impairs the function of this protein. This time, the water in the vein passes into the lung. The statement that the patient is drowning in the water in his own body would not be wrong. Think like a heavy pneumonia. Pneumonia is the replacement of air in the lung with water. This virus makes heavier pneumonia. Corona would not kill so much if it did not cling to ACE / 2 protein in the lung. Another cause of death is because of holding the heart, heart failure or suddenly stopping the heart. In some cases, it also causes kidney failure. These three organs are the most abundant ACE / 2 protein. Lung, heart, kidney. "
HOW MUCH DEADLY THE CORONA VIRUS?
According to the research data WHO bases on 44 thousand patients, people infected with the virus:
81% survived lightly
14% have serious
5% get sick

The percentage of those who died from Covid-19 is between 1% and 2%. It is understood that the disease is not common in children under 9 years of age, and the mortality rate is very high in those who have respiratory diseases above 80 years of age.